There are several ways to make felt board/flannel board stoary pieces. Here is a way to make them using Pellon, or interfacing fabric.
You'll need a printout of the images you'll want to trace (we'll use the 5 little pumpkins felt board story for this example). You'll also need Pellon, a black sharpie, scissors and crayons. Coloring pages are perfect for tracing on to Pellon.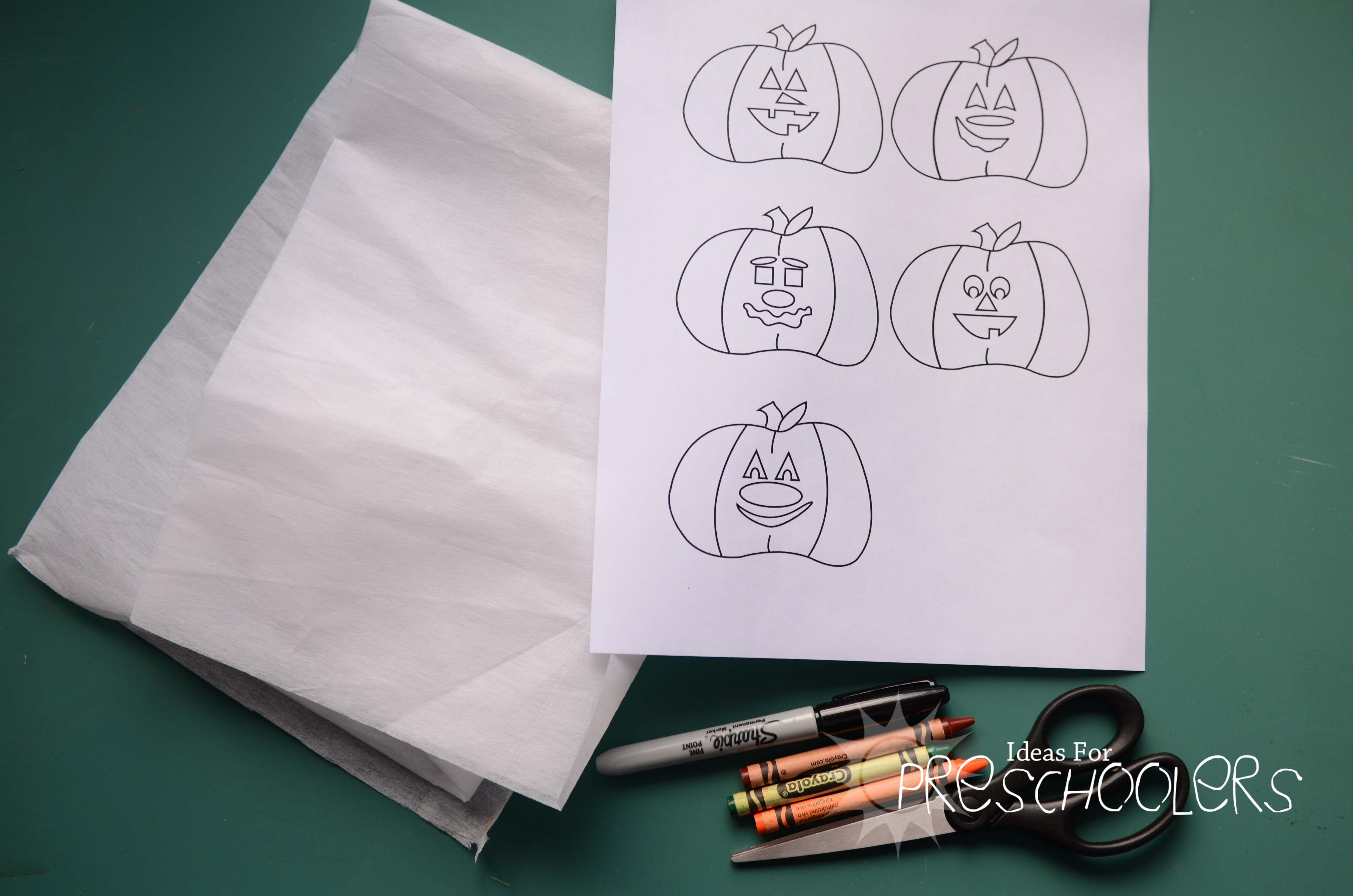 First cover the printout sheet with the Pellon.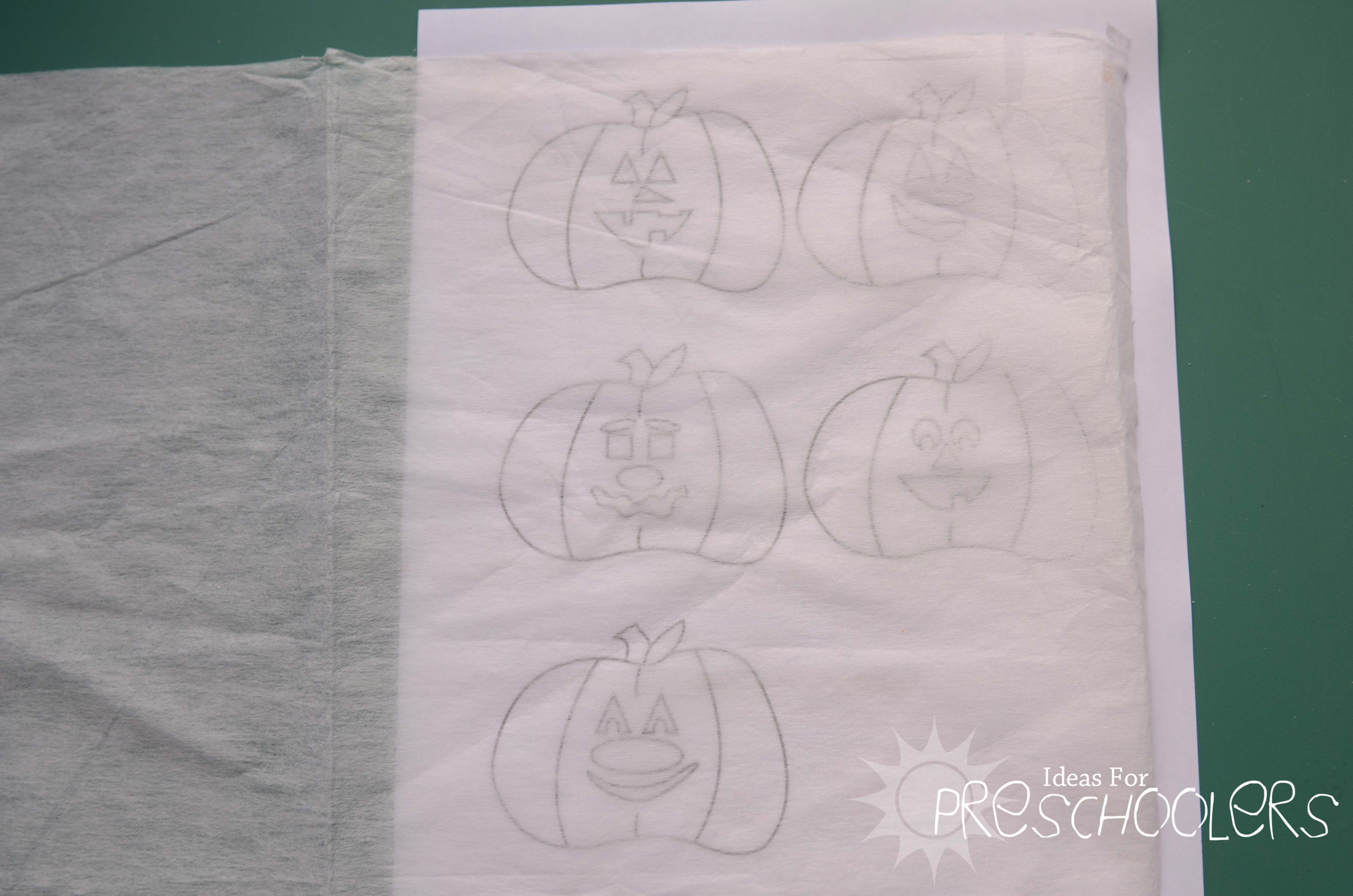 Trace the images with the sharpie. The sharpie will bleed through the Pellon so make sure you don't care if the tracing page is ruined. If you do care about it, make a copy first.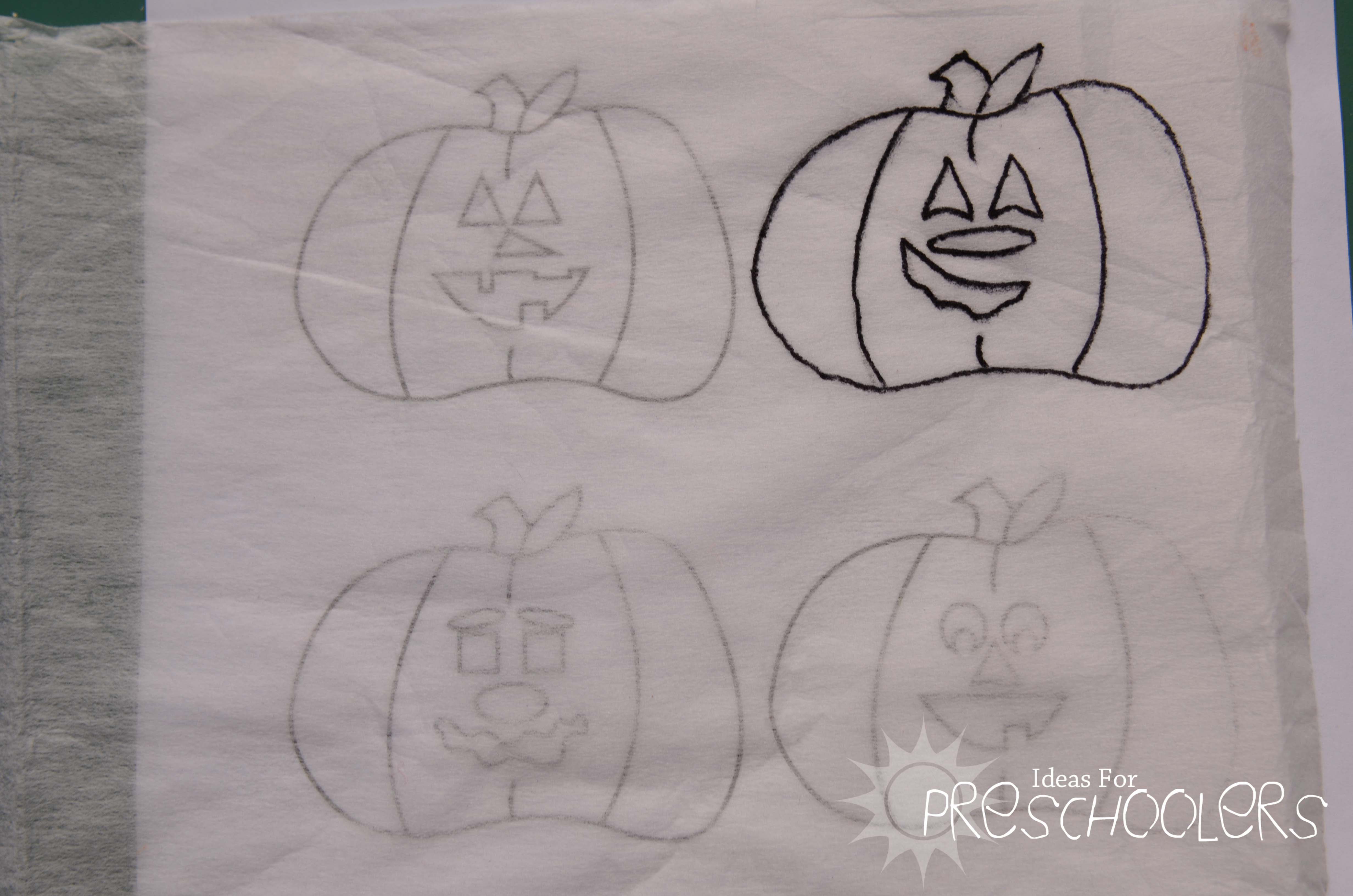 After all of your images are traced, color the images with the crayons.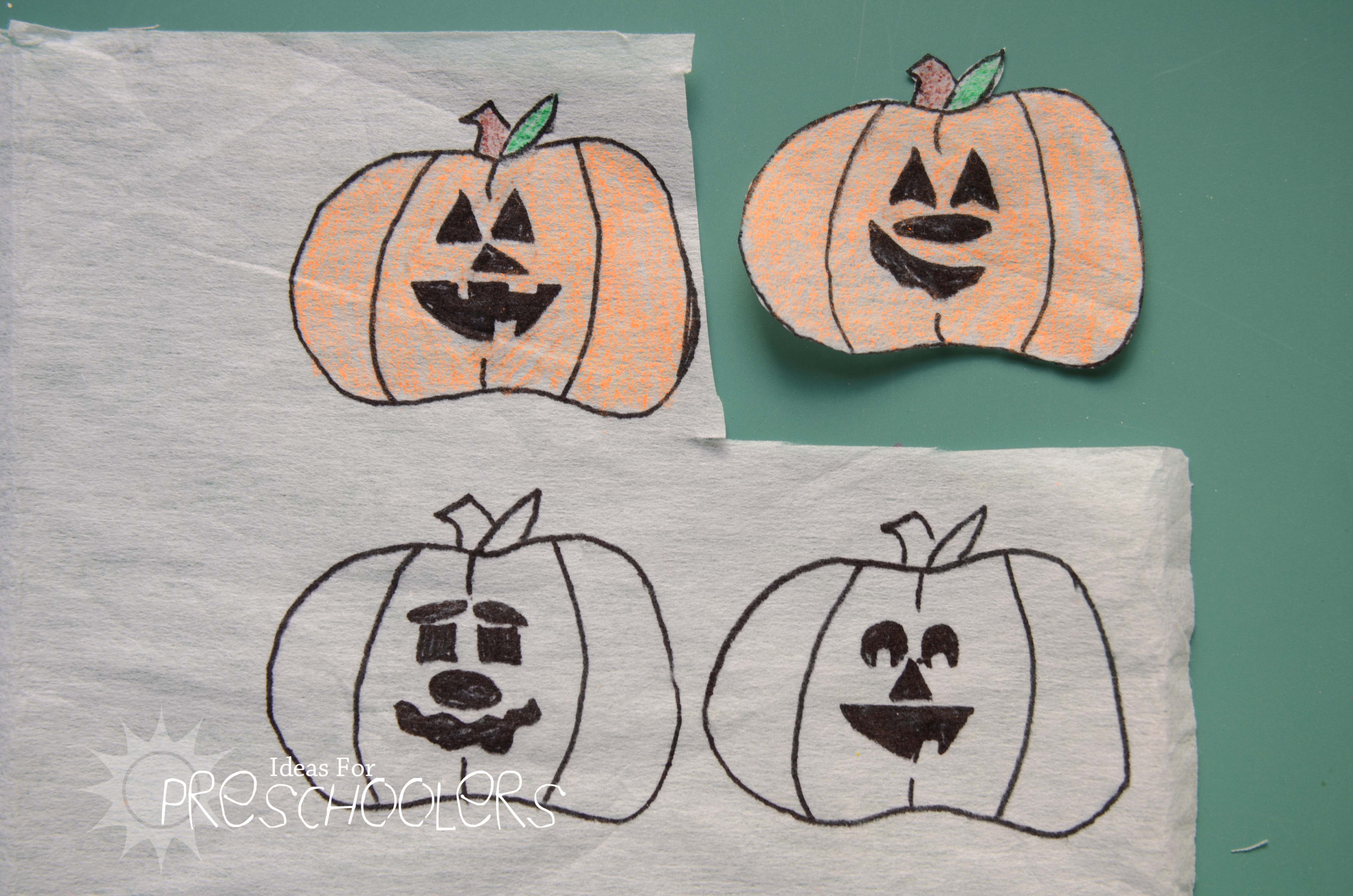 Cut the images out and you're done! Easy. These pieces will stick great to a felt board or a flannel board as you tell the story to your preschoolers.